Alchemy SD: Results that Last
Alchemy SD offers a wide variety of workout programs to a diverse and varied consumer base. Whether you are looking to simply maintain your weight while living a healthier lifestyle or diligently seeking to lose fat, build muscle or transform your body, Alchemy SD has you covered! We will design a customized and complete training program structured in a way that not only aides you in achieving your fitness goals, but does so in a maintainable, healthy, and safe way.
Follow these 3 simple steps to get started!
Fill out our Initial Client Assessment Form
Be as descriptive as possible when filling out the Form.
Click SUBMIT
That's all and that's it! Kick up your feet and relax. We will contact you within 24 hours.
Based on the descriptive and complete information within the assessment submitted by you, we are able to customize your training program to perfectly align with your fitness goals. We also integrate the program with your busy schedule, providing suggested days and times to complete the various workouts. This ensures zero conflict between your new program and your hectic schedule which subsequently results in less stress and less anxiety on your end! We pride ourselves on the diverse range of workout programs and routines we have to offer. We have created routines for clients ranging from NFL athletes, sailors and NCAA division I football and wrestling athletes to stay at home moms, administrative assistants, CEOs, teachers, and engineers. No matter your gender, athletic ability, experience, or age, Alchemy SD has you covered!
Your answers to the questions within our in-depth assessments have proven to be operative and effective metrics that we consistently utilize to provide you with the most unique, personalized and tailored services in the industry! We understand that your time is invaluable and in turn, have dedicated thousands of hours to meticulously tweaking and perfecting our programs to ensure unparalleled efficiency.
Although the journey you are preparing to embark on will not be easy, we will do everything in our power to ensure you appreciate the process, enjoy the struggle, and fall in-love with the results. As I am sure you have noticed, this isn't your average health and fitness company. By investing in the services we provide, you are investing in a mindset, a way to live, a way to be! It's time to Elevate and Liberate!
Our unique business model (and the glorious benefits of the internet) gives us the ability to service clients around the Nation. Whether you are located across the country or a mile away from our office, all of our programs as well as communication between yourself and Alchemy SD can all be completed and processed remotely! You will consistently be interacting with Robert Eyler, Owner of Alchemy SD. Not just videos, pictures, or pre-written templates, but the guy typing this right now! I will provide you with unconditional support customized for your unique starting point and end-goals. You will be assigned your very own Client Portal where you can access your customized workout program, other deliverables purchased from Alchemy SD, as well as weekly tips, recommendations, & articles/information we believe will aide you along your fitness journey.
Additionally, we have an Exercises & Videos database within this site which contains descriptions, pictures and videos of all exercises (and more) prescribed for you in your program. What are you waiting for?! Its time to GetFit!
GetFit TODAY!
Contact us TODAY to start your breakthrough.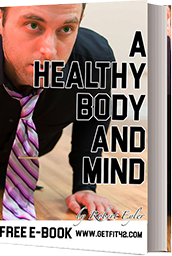 Sign up for our newsletter and get a FREE ebook
($50 value) on how to achieve a healthier body and mind!