Educate. Elevate. Liberate.

"Robert comes from a corporate background and understands first-hand the stress employees and managers face in the workplace. We decided to have AlchemySD provide a training for our management team following our busy season this year. During the hour session we covered stress management and gratitude practices. Our staff found the session very refreshing and I found myself with some great takeaways. AlchemySD offers a unique perspective compared to others in his field, which is why I recommend him for businesses dealing with a burnt out workforce."
Connor McAree, Business Development at RG Alliance
Wellness Keynote
"We requested that Robert attend one of our Lead meetings to give our team a mental reset for the week. He did a wonderful job at covering topics relevant to our experience as working professionals, and each of us took away some useful tools to try on our own to combat stress, burnout, and practice mindfulness. The breadth of Robert's knowledge in this space is wide, so I could see the power in having him run a longer program with your team because he has so much to cover if you only give him an hour."
"Personally, I left the session feeling uplifted, and recharged. Our team was grateful for a change of pace and an opportunity to focus on their health instead of the usual go, go, go. We will be looking for other ways to incorporate him into our team sessions."
Leela Adams, General Manager at RG Alliance
Wellness Keynote
"I can't thank Robert enough for what he has done for me. I not only gained confidence in myself through my physical and mental health, but I also gained a passion to show others how a healthy lifestyle can impact everything you do. I went from nearly 155lbs to 130lbs, I have more energy than ever and I still push myself daily to reach goals that I now know are possible because of what he has taught me.
I have to admit, at first I was interested in eating healthy and exercising to prove a certain someone in my life wrong. Very soon after I started working with Robert I realized that I needed to do it for myself and no one else. I went from nearly 155lbs to 130lbs. I have more confidence than I have EVER had, and my journey has not only helped my physical appearance but my mental state as well. Our health is our number one priority, and Rob helped me realize that."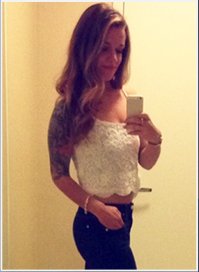 Lauren Schaffer
Workout/Meal Plan
"The meal and workout plans Rob wrote for me have been awesome. He has been able to seamlessly integrate my schedule and lifestyle with these plans, and it has paid off immensely. His workouts keep things interesting and challenging, while his meal plans are tasty and exactly what I need to stay energized to meet my goals."
Peter K.
Workout/Meal Plan
"I am a client of Robert and he has written me several workout plans and meal plans. My goals were very simple, win the office "Biggest Loser Competition" and maintain the weight loss for my upcoming wedding. The numbers do not lie as I came in first place in the office Biggest Loser Competition at 10.69% with weight loss for 29lbs.
For my wedding I maintain just over 8% weight loss and needing to resize my coat at the last minute which cost me $85 - Robert said he wouldn't reimburse me. With the meal prep, this was difficult since I am on the run and not always able to be in the office all the time which lead to not always able to eat healthy. Meeting that run through lunch, however, I was always able to at least start with a solid meal then end with a health meal and filling snacks.
Workouts were my favorite part because I am a former athlete - more of a has been than anything else - with some lingering injuries. These workouts pushed me and made me do things that I haven't done in a while or ever done before. The notes at the end allowed me to research without YouTube-ing what a mountain climber was and getting distracted. I didn't need a personal trainer right there at all times to push me because I knew what I was doing most of the time but if I had a question I know that I could always text Robert and he would be immediate in his response.
My favorite workout was the Tuesday pumps because it included cardio, upper body, abs, and best of all was between a 35-45 minutes to complete. I did not have the 2-3hrs that I wish I had but to be able to really push myself and sweat out a ton of calories. On the weekend workouts, I enjoyed using the traditional weight room exercises with the supersets and always felt accomplished for the week. (Sometimes I would add cardio to get the extra sweat in.)
I know that I will be sure to be using Robert again recommend that anyone who needs a workout and personal trainer be sure to contact him because he is able to customize a plan for you that will lead to success."
Luther B.
Workout/Meal Plans
"The service at Alchemy SD has been superb; their staff has shown a great attention to detail and has proven to be incredibly efficient in their ability to complete my tax return quickly. I have been working with Alchemy SD for the last couple years and they continue to impress me with their level of expertise and the scope of projects that they can manage."
Andrew B.
Finance & Tax Services
"I knew that I needed to get back to the gym to lose some weight and tone my body, but I didn't have a clue as where to start. Rob created a great variety workouts for me so I wouldn't get bored, and included tutorials on how to perform the exercises. I have been going to the gym for about 6 months now and just last week one of the trainers told me that he had noticed that I had lost body fat and that I doing all of my workouts correctly with good form. Thanks Rob!"
Cathy Kinney, Workout/Nutrition Plan
In my profession, there tends to be a ton of distractions in the offseason, which makes it difficult to avoid temptation and stay in peak shape. I asked Rob for some nutritional advice and he prepared nutritional guidelines and recommendations that set me up for success. He shared tips with me on how to avoid food temptations and provided me with healthy and tasty substitutes for junk food. Rob helped me shave the unwanted poundage and get into in-season shape, and for that, I thank you!
Michael Harris
Workout/Meal Plans
I reached out to Rob to help me with my nutrition during the offseason. Growing up in the Pelican State, great-tasting food has been a part of my culture since I can remember. To be honest, I doubted that Rob would be able to put something together that would satisfy my taste buds for long, but I was dead wrong. The nutrition plan he put together for me was easy to follow, included foods I love to eat, and best of all, it was effective! Rob was able to align the nutrition plan and food intake with my busy schedule. I occasionally reach out to Rob for nutritional advice and his responses are always timely and on point!
Did I mention they prepared my taxes too?! They are affordable and charged way less than my prior CPA. They even helped me get some money back that I was owed from 2014! Alchemy SD is literally a one stop shop for all health, fitness and tax services. Good lookin' out!
Isame Faciane 
Tax Services/Nutrition Program
When I met Rob Eyler I was arguably in the best shape of my life. I was a dual sport athlete in high school and continued that trend in college. When Rob and I were freshman I weighed a mere 160 lbs, with all of 7% body fat. I took pride in my body and in my training regimen. By the time we were seniors I posted a max of 285 lbs on bench and 405 lbs on squat, not bad for a 5' 7" 170 pound sprinter and wide receiver. However, as the college years ended, so did maintaining my physique. I quickly gained about 12 lbs in my first year of graduate school, and another 15 lbs in the following year. Before I knew what happened I was 197 lbs, my six pack was nonexistent at best, and I was noticeably out of shape. I began to exercise intermittently here and there when I found the time, but was only able to shed 4lbs within a year. I had a wake-up call when I went to see my doctor for a yearly physical and he informed me that my blood pressure was running high. I had never had blood pressure issues before in my life, and it was at that moment that I realized I needed to make a change.
Thankfully my great friend Rob Eyler was able to get me on track. We spoke about the fitness goals I wanted to achieve, and the type of lifestyle changes that I would need to make in order become the best possible version of myself. He structured a specific training regimen and meal plan to satisfy my unique goals. The work-outs were extremely tough and the meal plan was a difficult adjustment, but anything worth having doesn't come easy, so I stuck with it. Within my first month exercising five days a week and eating clean, I lost 8 lbs; double what I'd lost in the entire year before. At the end of my second month I was astonished to see that I weighed 180 lbs; a net loss of 17 lbs in 2 months. I'm currently into my fourth month weighing in at a solid 175 lbs, six pack returned, and muscle definition in places I didn't know could have definition. I'm extremely appreciative of Rob not only because he's been a great friend over the years, but because he helped me achieve the results I desired. Let me be clear, this is not a get fit quick scheme ,nor is it a diet to be done when one feels like it. What Rob offers is a lifestyle change. It will require hard work, dedication, and sacrifice, but the results you'll see are real and long standing. If you want to lose weight, gain muscle, increase endurance, build strength, and live a healthier lifestyle, then Rob is YOUR guy!
Mike Davis
Workout/Meal Plan
---
Working with Robert was and is a pleasure. His no-nonsense approach to wellness is direct, effective, and accessible. The Alchemy SD plan is easy to follow and--the best part--gets results right away! Robert is great about checking in often, without being intrusive. His positive demeanor is infectious and he makes himself available to answer questions. Finally, I was never hungry/hangry as the portions were filling and included foods I thoroughly enjoy consuming. The plan includes plenty of options and leaves one feeling totally satisfied. I'm happy to say that this entire journey has not felt like a diet. Rather, it has been a lifestyle change; one that has made me feel more energetic, stronger and "awake!"
Alchemy SD's customized nutrition plan is amazing! I just celebrated my 30th birthday and all my friends and family immediately noticed a difference in my weight and energy. I needed to lose those difficult last 5 lbs. Within the first 3 days of being on the nutrition plan, I felt less bloated, more energetic, and no sugar highs/lows!! I haven't been this healthy since high school. The best part of it is that it's completely realistic to anyone with a busy schedule, doesn't cook much, or who likes to socialize at dinner with a drink or 2. The meals were super easy to prepare and not over budget. I now have a new breakfast routine that has made huge difference in my day to day that sets me up to take on the day. It definitely has been a great lifestyle change. Thank you so much!!
Charlene Fajardo
Nutrition Plan
Let's Connect TODAY!
Contact us TODAY to start your breakthrough.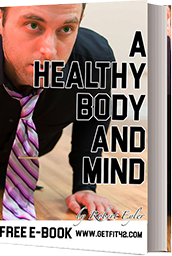 Sign up for our newsletter and get a FREE ebook
($50 value) on how to achieve a healthier body and mind!