Alchemy SD takes the guesswork out of
becoming physically and mentally fit.
Did you know money and health rank as two of the top 5 stressors in America today? Herophilus, the ancient Greek physician once proclaimed, "When health is absent, wealth is useless. The greatest wealth is health." The two have a direct relationship with one another and Alchemy SD is the only place you'll find dedicated solutions to both.
Our customized systems have worked for everyone from NFL and NCAA Division I athletes to stay-at-home moms, teachers, CEOs, office warriors, and other individuals from all walks of life! Alchemy SD works because our custom programs are designed around how YOU will best achieve your life-changing breakthroughs. We'll empower you to overcome bad habits and questionable decisions once and for all. From improving your physical body to optimizing your mental health, you've come to the right place. The time is now!
About Us
Client Success Stories
Short-term sacrifices for long-term growth.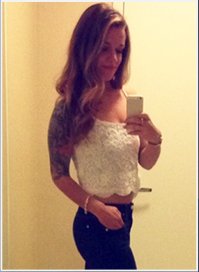 Lauren, 4 months with Alchemy SD
Pete, 5 months with Alchemy SD
"In my profession, there tends to be a ton of distractions in the offseason, which makes it difficult to avoid temptation and stay in peak shape. I asked Rob for some nutritional advice and he prepared nutritional guidelines and recommendations that set me up for success. He shared tips with me on how to avoid food temptations and provided me with healthy and tasty substitutes for junk food. Rob helped me shave the unwanted poundage and get into in-season shape, and for that, I thank you!
Featured Special!
Private Yoga & Guided Meditation Classes

Yoga is proven to improve flexibility, build muscle strength, and increase blood flow while simultaneously decreasing feelings of anxiety, stress, and depression!
Simply put, yoga has changed my life and it will change yours too!
We are currently offering 20% off all private and group yoga AND guided meditation sessions!
Contact us

today to get started!
Health & Wealth: The Blog

Last week, I took some time off to go experience the magnificence of Yellowstone National Park, the Grand Tetons, and Jackson Hole, Wyoming. Over the course of a week, I was tested physically, mentally, spiritually and emotionally! Here are some wonderful insights I gained along the Journey! Don't Sweat the Small Stuff – Nature has a … Read More
In 2019, I flew out to New York to participate in PBS' Share Your Road series. During the interview, I opened up about my struggles with addiction and mental health. And while it looked like I had all my s*** together during these interviews, I didn't. I still grappled with stimulant addiction at the time of this interview, and shortly … Read More
Let's Connect!
Contact us TODAY to start your breakthrough.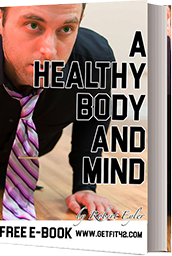 Sign up for our newsletter and get a FREE ebook
($50 value) on how to achieve a healthier body and mind!